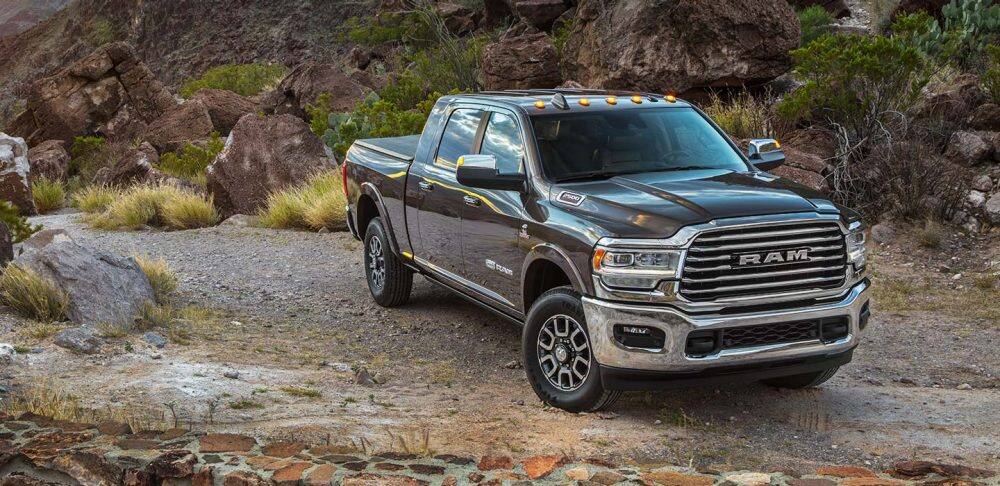 Jeep Ram dealer in Cuyahoga Falls OH
One of the best things about our dealership that is located in Cuyahoga Falls, OH, is that we have the best inventory of Jeep and Ram models around. This ensures that you will always be able to find the model that you've been looking for. If you're ready to buy yourself a new car, then it's time to stop into our dealership!
About Cuyahoga Falls Ohio
Located in Summit County is the city of Cuyahoga Falls. This city was founded by William Wetmore in 1812. The name was originally Manchester, however, it was eventually changed to Cuyaghoa Falls after the Cuyahoga River. There are many places of interest worth checking out in this city, including Gorge Metro Park, the Blossom Music Center, the Mary Campbell Cave, and the Water Works Aquatic Center. Stop into our dealership today for your next Jeep or Ram!
New Inventory
If you're living in the Cuyahoga Falls area and have been feeling the need to upgrade your vehicle, then please consider stopping by our online site for a wide variety of new Jeep Ram autos. It's a fact of life that everyone has different needs of their day-to-day driving, and so we maintain a wide inventory of vehicles to help you find the perfect one.
Used Car Inventory
Have you been shopping around Cuyahoga Falls, Ohio for a used car? With our variety you won't need to look anywhere else. Shopping for a pre-owned car that fits your needs and works within your budget is a breeze thanks to our extensive variety of used vehicles.
Finance Help in Ohio
Falls Motor City wants to make achieving your goal of an excellent rate on a car loan near Cuyahoga Falls a quick and stress-free experience! Applying for your car loan can be easily done using our secure finance application form online. So please get in touch with us.We're excited to help!
Cuyahoga Falls Service Center
Falls Motor City's Jeep Ram car repair center located near Cuyahoga Falls Ohio has the resources to insure your car runs as if you'd just bought it. We also offer certified parts to customers in the Cuyahoga Falls area so that you can keep your vehicle running at its best. Set up a service appointment via our website.
Cuyahoga Falls Resources
Learn more information about Cuyahoga Falls!